Online gambling business magazine LoginCasino shares the statistics that the iGaming market is expected to grow with about $90 million by 2024. As Innovecs is one of the leading providers of outsourced iGaming development nowadays, it's always important for us to follow the market trends.
Slots game development, virtual reality casinos, sports betting, iLotteries are demanded now. Innovecs team of talented developers and engineers are ready to assist you in bringing outstanding game concepts to life.
Here, our VP of Gaming & Entertainment, Doug Dyer, is sharing main insights, core company expertise, and clients' expectations concerning the iGaming industry in 2020.
Doug, from your perspective, how has the iGaming industry developed in recent years and what have been the highlights?
iGaming is being more and more accepted around the world. There is a tremendous need for new and unique online gambling products. The market opening up in the US is especially fascinating and will provide us with tremendous opportunities. It's worth focusing on the possibilities there.
I visited ICE London on 4-6, February 2020. It was aimed to gather the best professionals from all sectors of the gaming industry. There eSports and betting had a major presence. Every aspect of the industry was being discussed considering gaming platform, betting platforms, integration of esports betting into existing platforms, odds, viewing, and whatnot.
If such a huge gaming industry international platform as ICE London was so much about iGaming, it proves there are tremendous interest and demand in this field.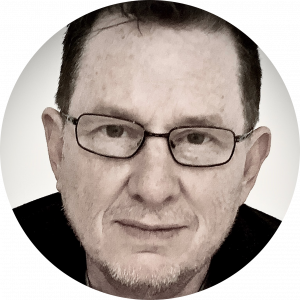 "One of the ICE London 2020 insights: lots of investment being made into 3rd party game developers in order to bring in new tech, game mechanics, iGaming projects, math, and innovation,"
comments Doug Dyer, VP of Gaming & Entertainment at Innovecs.
Author's reference: 
Innovecs has successfully completed projects for many companies and is open to new challenges and collaborations in this field. In some projects (as in one on-demand virtual betting product) we were responsible for full-cycle development – HTML5/JS; in the others (like a luxurious slot game) Innovecs provided 2D art as well as Unity 3D; JS technology.
Our company designed the products (you are welcome to see the portfolio) encouraging gamers to play every day; doesn't matter whether it's at home or on the go.
How do you see the iGaming industry 2020 and Innovecs services in this field?
As it was noticed above, iGaming is a special focus of Innovecs and we plan to build on our expertise in developing slots, platforms and more types of iGaming products throughout 2020 and beyond.
Innovecs is building efficient and high-performing iLottery solutions, considering state regulations to stay secure against breaches and fraudulent uses. We provide up-to-date maintenance as law changes often.
We are planning to continue successful online casino gaming software development, providing high-quality service throughout all the stages of game development (from brainstorming the ideas and creating the prototype to coding, testing, and releasing the product).
How does Innovecs serve iGaming industry, and what is our key offering now?
Slots and platforms are a major strength for Innovecs. We have the ability to create unique, complex games from concept to launch. Math, RNG, art, all features and functionality of even the most complex games.
Much attention is paid to specific issues such as how to integrate online gambling into iMessage or attracting millennials to online casinos through meta gameplay. We are always striving to follow the trends and learn more about the most favorable online gambling areas worth entering.
Any iGaming issues in startups?
Many issues can be mentioned, but the most important is certification. Making sure all of your games can be certified by the various Gaming Authorities. Innovecs has a perfect track record for all the games developed.
Concerning iGaming startups, it's important to remember about 'Game as a service' model. Every time you're designing a game, you should bear in mind you build a live entertainment platform: the more updates you put out, the more users would be attracted and spend money in the game.
Our clients can be sure we're aware of the tiniest issues important in iGaming software development, product maintenance, and scaling.
You noticed after ICE London: 'Lots of US companies over for the show looking for the next great thing to launch in the few states where iGaming is legal.' What about the main markets for iGaming development nowadays?
That's true about the existing demand for new iGaming products in the states, where iGaming is legal. As it was mentioned at the beginning of our talk, the whole US market is especially interesting and it gives us huge opportunities nowadays. It's worth being focused on.
Actually, every region (North America, Asia-Pacific or Europe) has its own possibilities, if you are ready to collaborate with the customers deeply and bring them real added value.
To sum up, Innovecs with its 800+ highly skilled and talented employees, having experience of working with more than 12 countries worldwide during 8+ successful years on the market is ready to provide you with innovative solutions in iGaming.