Last update: October 2020
The year 2020 will forever remain a year that disrupted the everyday lives of millions of people and impacted global businesses. Closed borders, shops, offices, hotels, and entertainment institutions — do you remember something like this?
On the other side of the coin, there are businesses that managed to quickly react to the pandemic and moved part of their operations and services online. Some of them improved provided services and optimized them for high load. For example, before the pandemic, 28% of people shopped online weekly. In 2020, this percentage has grown to 36%, as Digital Commerce 360 researched.
Along with the e-commerce business, the online gambling market has displayed a significant boost in growth this year. People stay at home, get bored, and entertain themselves with online casino games. Also, industry experts predict that this effect will not go away soon.
Simply compare the size of the online gambling market in 2019, 2020, and forecast for 2023. No words needed to explain the perspectives for online operators and global game providers.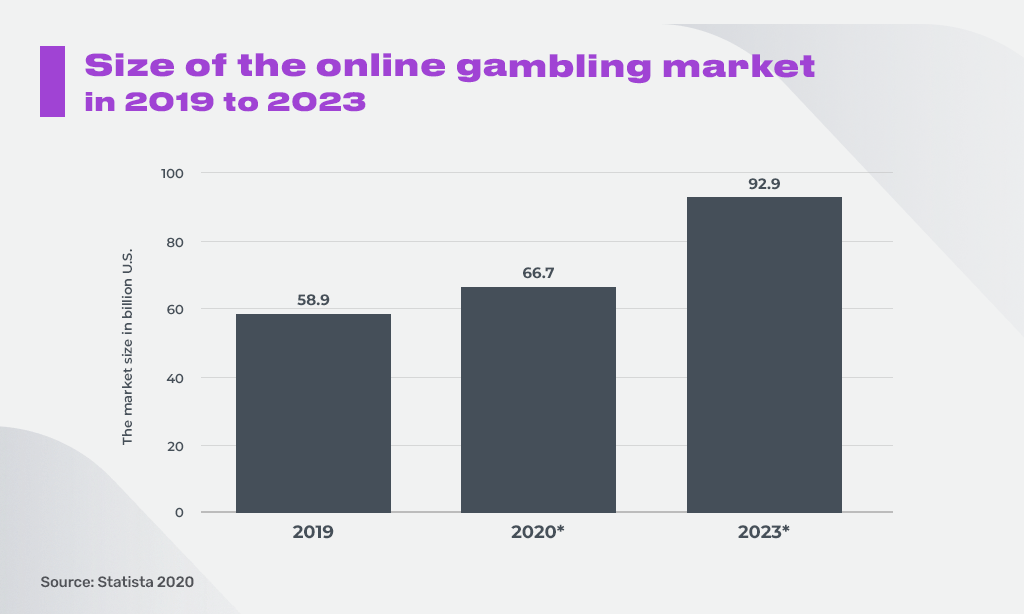 So, in this blog post, we are going to discuss:
legal peculiarities of the major online gambling markets, and
how to make up a game that could fit in these markets.
Major Online Gambling Markets and Their Key Legal Aspects
According to Statista, Europe is the biggest online gambling market, with global revenue reaching $22.4 billion. Asia-Pacific, North America, and the Middle East are next on the list.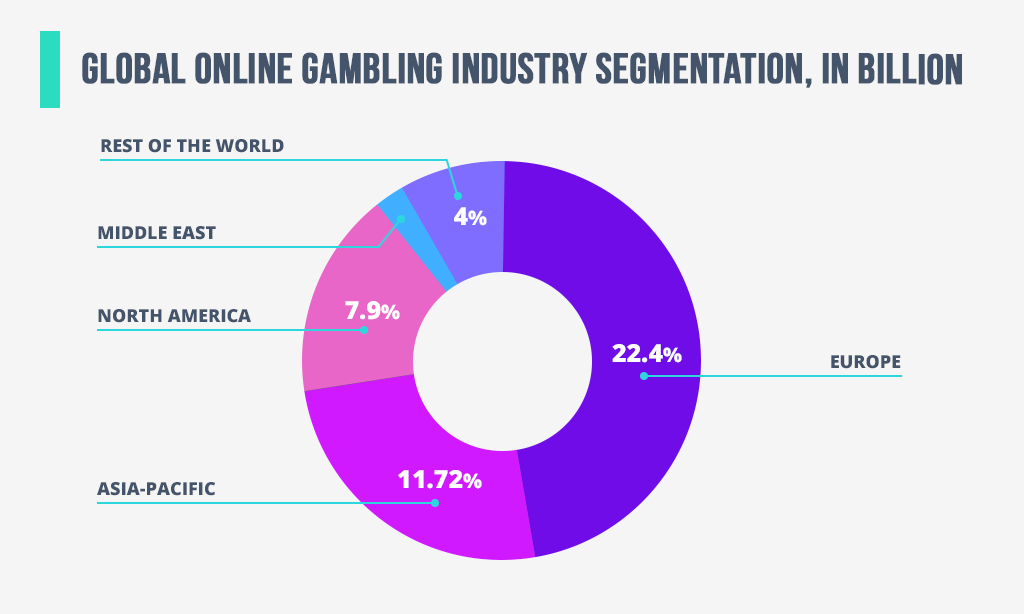 The online gambling sector in these locations provides different opportunities as well as challenges. So, let's investigate the peculiarities of each market and what difficulties to expect when trying to launch your game there.
Europe
According to Mordor Intelligence, the European online gambling market is expected to grow during the period from 2020 to 2025 with a 9,2% CAGR.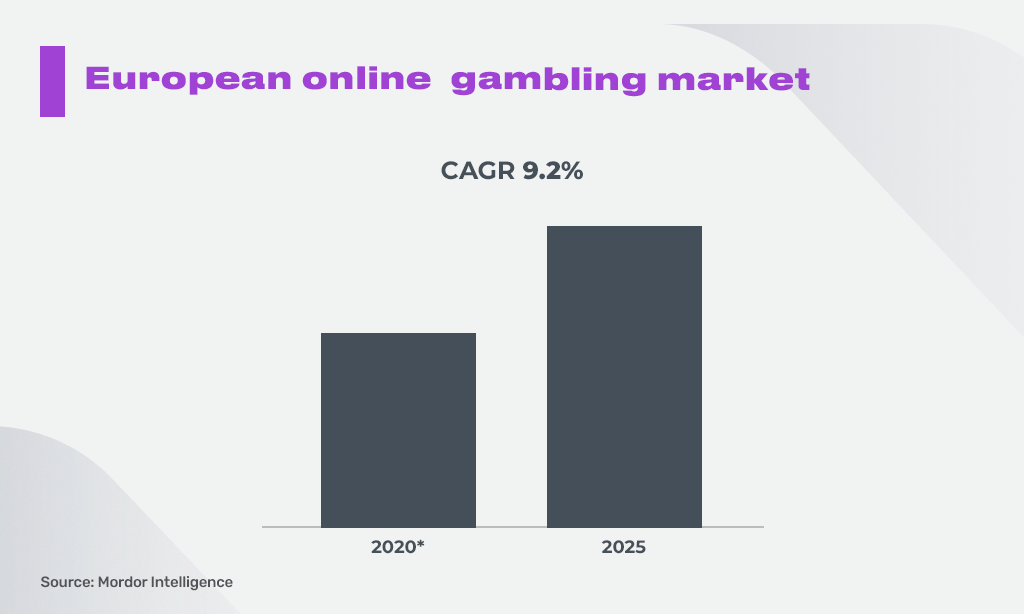 Each European country has the right to regulate its Internet betting and gambling sector separately. In 2017, the European Commission decided to stop overseeing the regulations of all countries and delegated this responsibility to the national courts.
Nevertheless, there are two things applicable to all European countries:
KYC requirements (Know Your Customer), which force online casino operators to properly identify each player before they start depositing real money.
Fourth Anti-Money Laundering Directive, which has been active since June 2018. This directive aims to assess all players before they make bets to reduce the risk of crime and money laundering.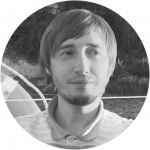 "All online casino operators are obliged to receive a license from a responsible authority to prove their website's legality. After being authorized, they take on the responsibility of verifying all players before the registration, for instance, by requesting photocopies of their documents. This way, all suspicious users are filtered out," comments Alexey Isaev, senior engineering manager at Innovecs.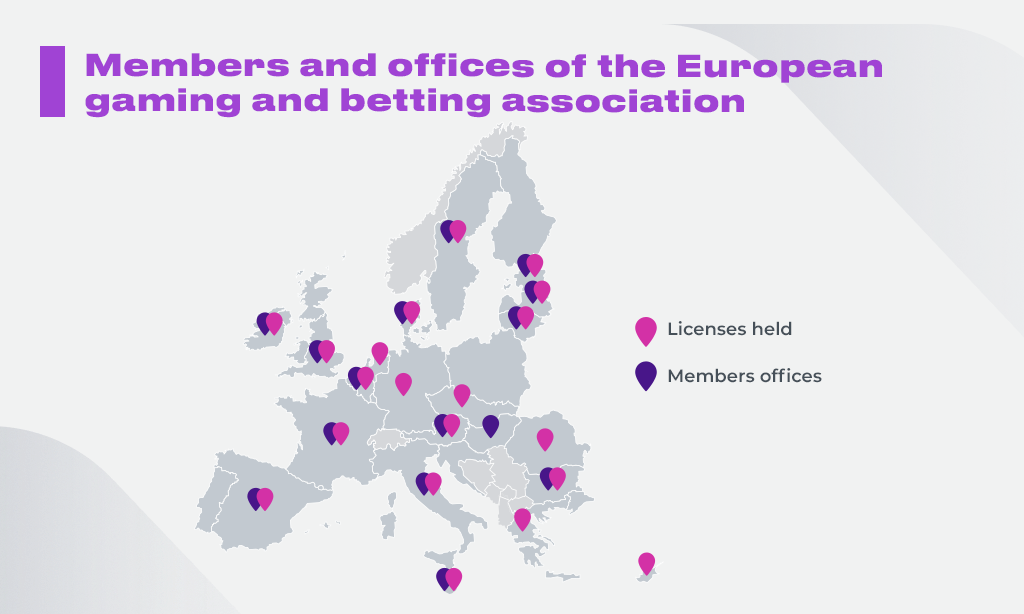 Online Gambling by Country
Austria. There is a monopoly on the online gambling market here (public-private). All games are regulated under Lottery Licence.
Belgium. Online casino games are legal under Category A+ and B+ licenses. Land-based institutions can offer online services.
The Czech Republic. All games are allowed apart from the tombola, a type of lottery, and mini cart tournaments.
Denmark. Gambling on the Internet is allowed under many types of licenses, including slots, table games, etc.
Estonia. They have The Gambling Act which aims to regulate both land-based and online casinos. Also, there are multiple licenses.
France. According to their regulations, only online poker is legally permitted.
Finland. There is a state-owned monopoly on different casino games.
Germany. The online gaming market is not officially regulated in this country. So, it is neither allowed nor prohibited.
Greece. This country has not yet created a list of legally allowed online casino games. However, they have Law no. 4002/2011 to regulate the market since 2011.
Hungary. All online casino games are regulated by the country by The Gambling Supervision and the Ministry for National Economy.
Italy. All games are allowed and casinos controlled by AAMS (Autonomous Administration of State Monopolies).
Latvia. Games are regulated by The Lotteries and Gambling Supervision Inspection of Latvia.
Lithuania. Internet gambling is allowed, but operators must adhere to rules (number of games, type of games, etc.).
Luxembourg. Lotteries are allowed, other types are not regulated by the state.
Monaco. Only land-based operations are permitted here according to the Monegasque Law.
The Netherlands. The online gambling market is not regulated by the state.
Portugal. Licenses are required to launch an online casino in this country.
Serbia. Licenses are required to launch an online casino in this country.
Slovakia. The state monopoly on gambling. Operators can offer their games on the Internet without identifying them as online gambling.
Spain. Regulated with licenses. Also, there are special gambling windows, time frames for legal playing.
Sweden. There is a monopolist operator — Svenska Spel — that is allowed to provide poker and bingo on the Internet.
The United Kingdom. All games are allowed if your company has a license for online gambling.
Switzerland, Liechtenstein, Poland. Online gambling is prohibited.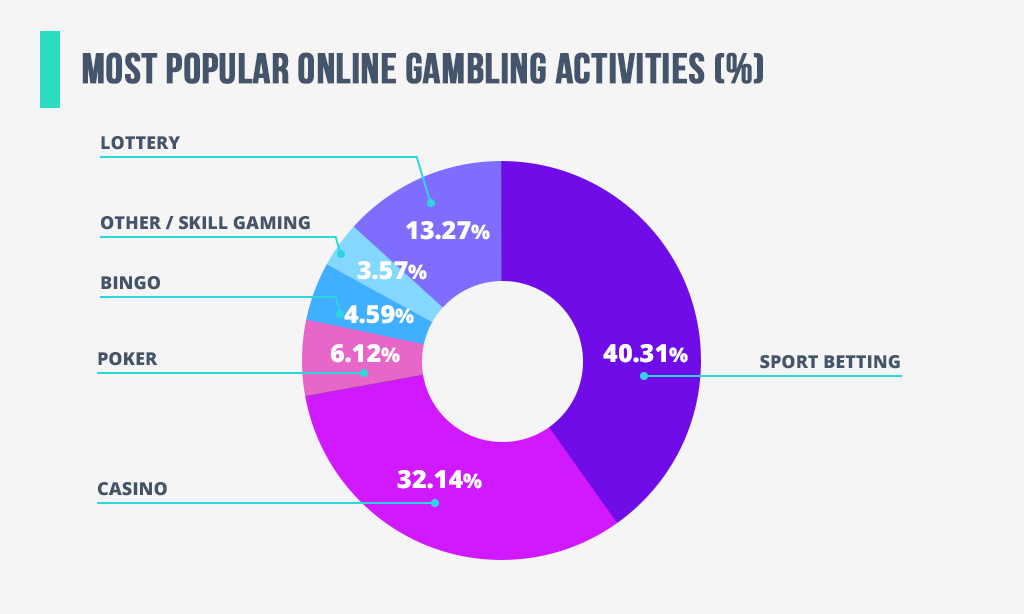 Online gambling in Europe is also legal in Belgium, Isle of Man, and Denmark.
In general, Europe is a good place for launching your game or betting platform because almost all European regulators provide transparent opportunities for receiving licenses.
Canada
According to the Canadian criminal code, only those institutions that received a license from provincial governments can run online gambling businesses. People are not legally allowed to engage in any online gambling activities provided by casinos not licensed by the province.
In 2010, PlayNow — the first-ever legal Internet casino — was launched by the British Columbia Lottery Corporation. It can be accessed by people living in British Columbia. Another is Quebec which runs an official online casino via Loto-Québec. However, Quebec considers itself a sovereign nation and they take responsibility to regulate the market themselves. So, now there are more than 350 online casino websites.
North America
Despite online gambling being fully legal in the USA, there are some things to take into account.
According to the 58-year old Federal Wire Act, US authorities forbid participating in online sports betting activities across state borders. Games such as slots, lotteries, poker, bingo, and others can be played without restrictions within the states. Authorities responsible for issuing licenses for operators control the legality of a certain game provided on the website.
While much controversy surrounded the validity of this act, the US Department of Justice reinterpreted it in 2011 and clarified that it relates only to betting on sports events.
In 2018, however, the Department of Justice once again changed their opinion and stated that the Act relates to all types of games.
As of today, the situation is still unclear. For example, in June 2019, Paul James Barbadoro, the District Court Judge, issued a statement that the act should relate specifically to sports gambling. Now, his statement remains under review.
Online Gambling by States
In New Jersey, online gambling has been legalized since 2013. In 2018, this state also negotiated PASPA (Professional and Amateur Sports Protection Act) of 1992 in court and succeeded.
Delaware. PASPA allows people in Delaware to play almost all games, including slots, blackjack, poker, and wager on sports.
Oregon. Horse racing and sports betting are permitted, other types are still illegal.
Pennsylvania. Beginning July 15, 2019, online casino games were legalized within the state territory.
West Virginia. According to the Lottery Interactive Wagering Act, online sports betting is legalized. Other types of gambling are on the way.
California. The situation here is still under question. They have tried to authorize online poker, but still, there has been no final decision from the government.
Indiana. Online casinos are not allowed here.
Iowa. Both fantasy sports and iBetting are legally allowed.
While the Department of Justice has not announced its final decision toward the validity of the Federal Wire Act, it is considered that casino games, poker, bingo, lottery, and race betting are legal in the USA if they are played within the borders of a certain state.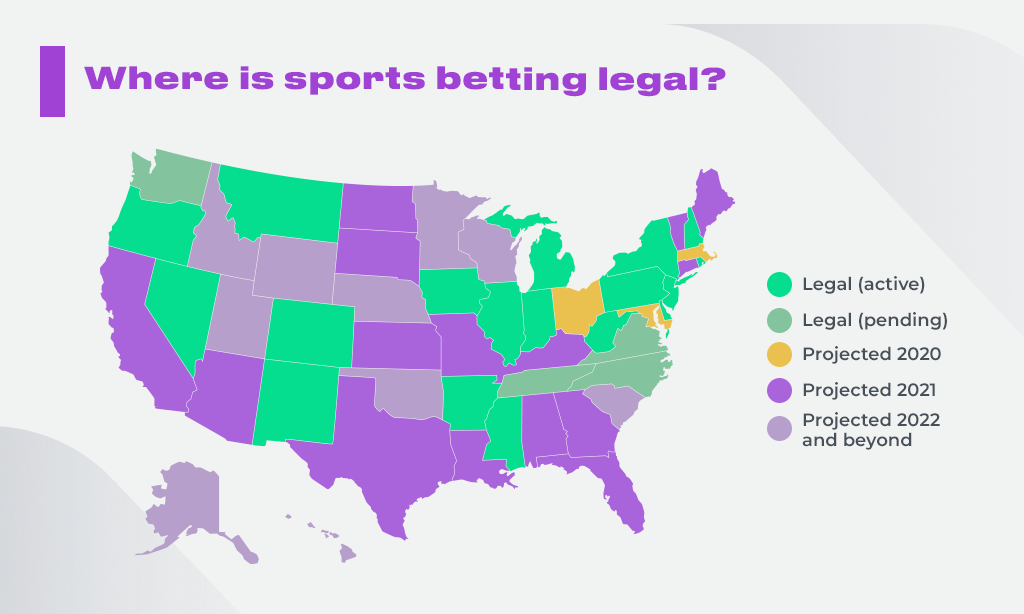 Today's biggest challenge is the unclear future of online gambling. The only thing we can do is wait until the government decides which games will be allowed to be played legally.
However, another difficulty can occur when launching a game in North America. Most of the banks deny carrying out gambling transactions. Financial institutions try to avoid processing online casino payments as they do not want to deal with fraud, chargebacks, or other difficult-to-solve issues.
This is why, when launching a game, it is crucial to choose the operator with the payment method that will enable users to deposit and withdraw money without problems.
Asia-Pacific
Asia-Pacific is the second-largest market of Internet gambling. According to a report by Research and Markets, by 2021 it is expected to increase by 7.31%.
All countries in the Asia-Pacific region are permitted to regulate online gambling individually.
Online Gambling by Country
Thailand allows iBetting on horse racing in Bangkok and engaging in the state lottery. Thai people are not permitted to deposit and withdraw money from casino websites. This is why they play online and come to brick-and-mortar casinos to receive their winnings.
More than 80% of Australians are involved in both online and land-based gambling. In 2001, the Australian government signed the Interactive Gambling Act, which aims to protect people from the adverse impact of web gambling. Online casino operators can't offer unlicensed products or provide players from other countries with Australian iGaming products. All games authorized by the government are considered legal.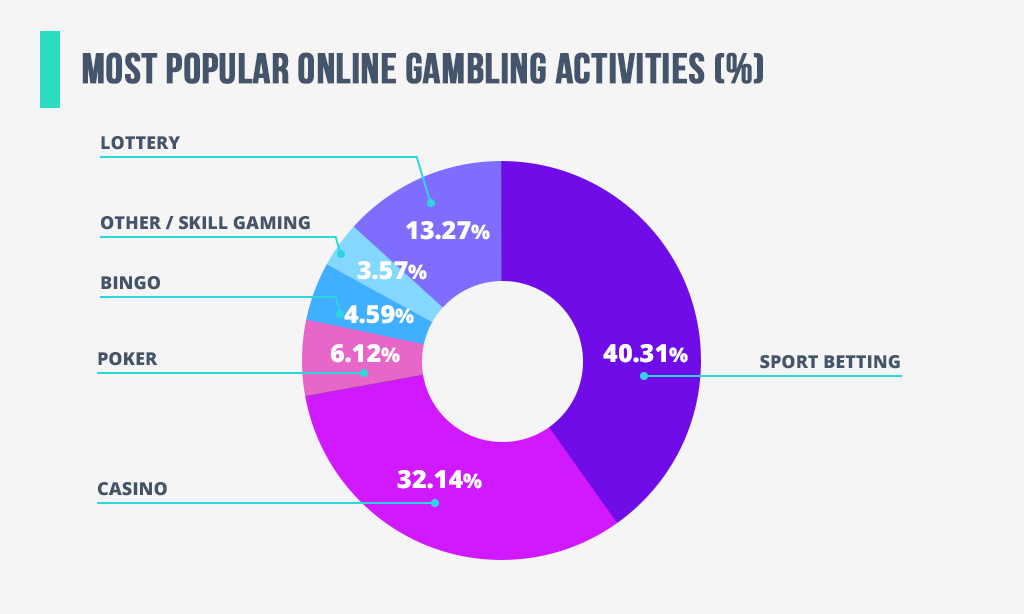 More than 3.6 million people in New Zealand are involved in gambling. Under the Gambling Act signed in 2003, online casinos are legal within the territory if they have been authorized by the government. Also, there is no law that prohibits playing casino games with the servers hosted outside the region.
Japan bans online gambling by the Criminal Code (Chapter 23). However, there are some exceptions, such as betting on motorsports and horse racing. Any other type is illegal.
In China, any form of online gambling is forbidden by law. However, Macau and Hong Kong, which are part of the People's Republic of China, allow engaging in betting on sports and horse racing.
In the Philippines, casino websites that were approved and licensed by the PAGCOR (Philippine Amusement and Gaming Corporation) are legal.
In Indonesia, the only legitimate gambling is a licensed online lottery. Other online games are prohibited.
In Vietnam, just like in Indonesia, only a state lottery is legally accepted.
In India, people can legally bet on sports activities and participate in the national lottery. The rest of the online gambling is banned.
Most Asian countries have banned online casino games and allow only their state lotteries and betting on motor or horse racing, which is a huge blocker for online casino operators.
Australia and New Zealand are considered the most favorable locations for launching casino games.
Middle East
Most of the countries in the Middle East have banned online gambling activities. Nevertheless, many people find ways to gamble. They register on overseas casino websites and make bets there.
Online Gambling by Country
In Morocco, almost all types of online gambling are legal. Citizens are also allowed to access casino websites outside of the country.
In Lebanon, legal online gambling is limited to iBetting on sports activities and the national lottery website regulated by the government.
In other regions, such as Algeria, Bahrain, Egypt, Iran, Jordan, Kuwait, Libya, Oman, Qatar, and Saudi Arabia, online gambling is illegal. However, there are many casino websites outside of these regions that accept players from the Middle East countries.
South America
In most South American countries o, the iGaming sector remains a gray area. They have outdated gambling regulations, most of which are still pending under the government's review.
Online Gambling by Country
The only region where online gambling is legally permitted is Colombia. Also, its government allows citizens to gamble on the platforms hosted outside Colombia.
Internet gambling in Brazil is forbidden for all citizens.
In Argentina, it is regulated by provinces, and operators have to meet strict requirements to get a license. According to Decree 181 signed in 2019, online gambling is legalized in Buenos Aires.
In other South American countries, online gambling regulations are unclear and launching games there may cause many risks.
How to Develop an Online Casino Game Suitable for Major Markets
Considering the peculiarities of the online gambling market in different countries, as well as its legal background, it is practically impossible to develop a game that could fit everywhere.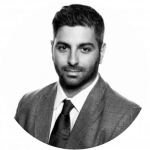 "A supplier looking to enter multiple jurisdictions needs to carry out a legal requirements review to ensure the correct requirements are gathered during the phase of the game development. This process is extremely complex. Experience in legal rules collecting and analyzing will ensure the correct implementation of the requirements and a quick game certification before going live," comments Antonio Zanghi, Managing Director at Maxima Compliance.
However, there are some recommendations that could help distribute your iGaming product across a wider audience.
Select a Globally Popular Type of Online Casino Game
The first thing to decide is which type of online game you want to build. The difficulty is that in the countries where online gambling is legal, popular games may differ.
Nevertheless, these three types remain popular among players around the globe:
Online slots. According to Statista, the amount of all slot machines in the world is 1,063,076 as of 2019. They are easy to play and the diversity of topics and plots attract many people.
Online poker. The US has more than 1.5 million active players. Poker has always been popular among experienced gamblers.
Sports betting platforms remain popular in many countries. For example, the players in the APAC countries are responsible for almost half of the global sports bets. Additionally, betting on sports is lawful in most countries.
Choose an Experienced and Reliable Software Developer
Once you have decided on the type of the game, look for a software developer that will be responsible for the creation of your product.
With years of experience in the development of online slots, poker rooms, bingo, blackjack, and other games, Innovecs Games is a perfect choice.
Our developers have successfully completed projects for companies such as Gameion, Gameloft, Zynga, and NeoGames.
Check the Legality of the Online Casino Operator
After the game is ready, the next step is to choose online casino operators. This is one of the most critical decisions you must make because there are a lot of illegal platforms.
To check the legality of a website, scroll down homepage and you will see the information about whether it's licensed.

Regulatory Bodies in Different Regions
Online casino operators in different countries are regulated by different authorities, which are responsible for issuing licenses and controlling the activities of the casinos. So, if you see that the casino is licensed by one of the following bodies, you can comfortably partner with it.
Authorities in Europe:
Gambling Commission in the UK
Autorite de regulation des jeux en ligne in France
Amministrazione Autonoma dei Monopoli di Stato in Italy
Comision Nacional del Juego in Spain
Gaming Authority in Malta
Gambling Control Commission in Alderney
Belgian Gambling Commission
Danish Gambling Authority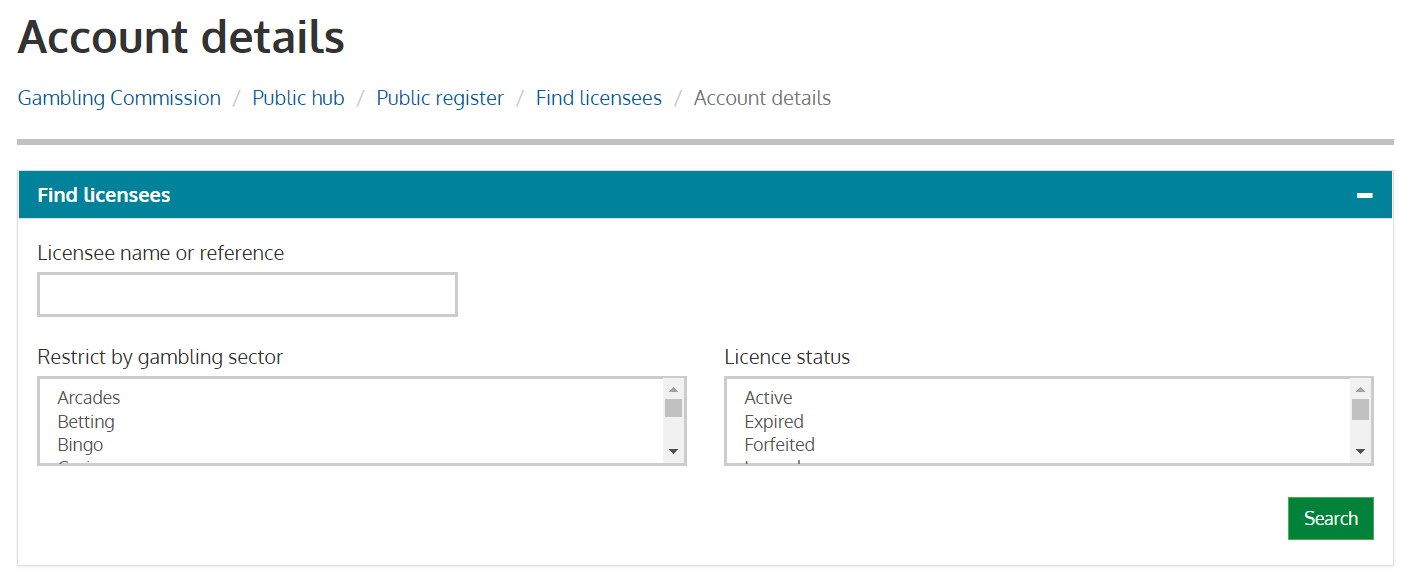 Authorities in Asia:
The Philippine Amusement and Gaming Corporation (PAGCOR) is the only Asian authority responsible for issuing licenses. So, operators that want to register their online casino website in Asia must deal with this corporation.
Authorities in Australia:
ACT Gambling and Racing Commission
Northern Territory Director-General of Licensing
Vanuatu Customs and Inland Revenue Department
Summary
The global online gambling market is developing quickly. Nevertheless, operators and players still face many legal restrictions.
Thus, of the countries we have investigated, the following locations are the most favorable for launching your game:
Australia
New Zealand
UK and Malta
Colombia
These countries have the most transparent online gambling laws and offer clear requirements for receiving a license.
Innovecs Gsmes is well aware of all the legal requirements of the online gambling market and keeps up with all updates that take place globally. This is why, apart from helping you to develop a game, our company can act as a consultant regarding the questions of game distribution.