The video game industry has long since left music and movies in the dust where entertainment revenue is concerned. For worldwide media revenue, gaming comes in second only behind television due to its astronomical advertising revenues. Mordor Intelligence asserts that the Gaming Market was valued at USD 198.40 billion in 2021 and will continue to rise.
Following these report figures, the mobile gaming industry is an absolute record breaker. With an ever-growing number of smartphone users (the current number of mobile phone users is 7.26 billion, which makes 91.00% of people in the world cell phone owners), it is no wonder social and casual mobile games are attracting wider audiences.
This steady growth is partially stimulated by the influence of the Asian countries, China, South Korea, and Japan. They generate the biggest revenues from mobile games and place first on the list of the global gaming market leaders. In contrast to Europe, Asian gamers are more likely to adopt smartphone games, not PCs or consoles.
Statista's 2022 findings say that the Asian mobile gaming market generated a revenue of nearly 69 billion U.S. dollars in 2021. By 2026, this value is projected to climb to 109.6 billion U.S. dollars
Will this dominance lead to intense mobile gaming vs pc gaming competition? Or will PC and mobile games manage to hold their niches without crossing each other's boundaries? Below we share some of our latest findings and thoughts.
Mobile Devices vs Computers: Which One is Better For Gamers?
In the past few years, mobile devices have undergone notable changes. Their processors have become more powerful, and RAM sizes have increased at warp speed. In the past few years, mobile devices have undergone notable changes. Their processors have become more powerful, and RAM sizes have increased at warp speed. This brought them closer to being competitive with PCs, especially when mobiles devices began using the cloud. With the plethora of devices developed, a gamer simply plugs their mobile phone into the docking station connected to a large screen and enjoys the game as if it were launched on a PC.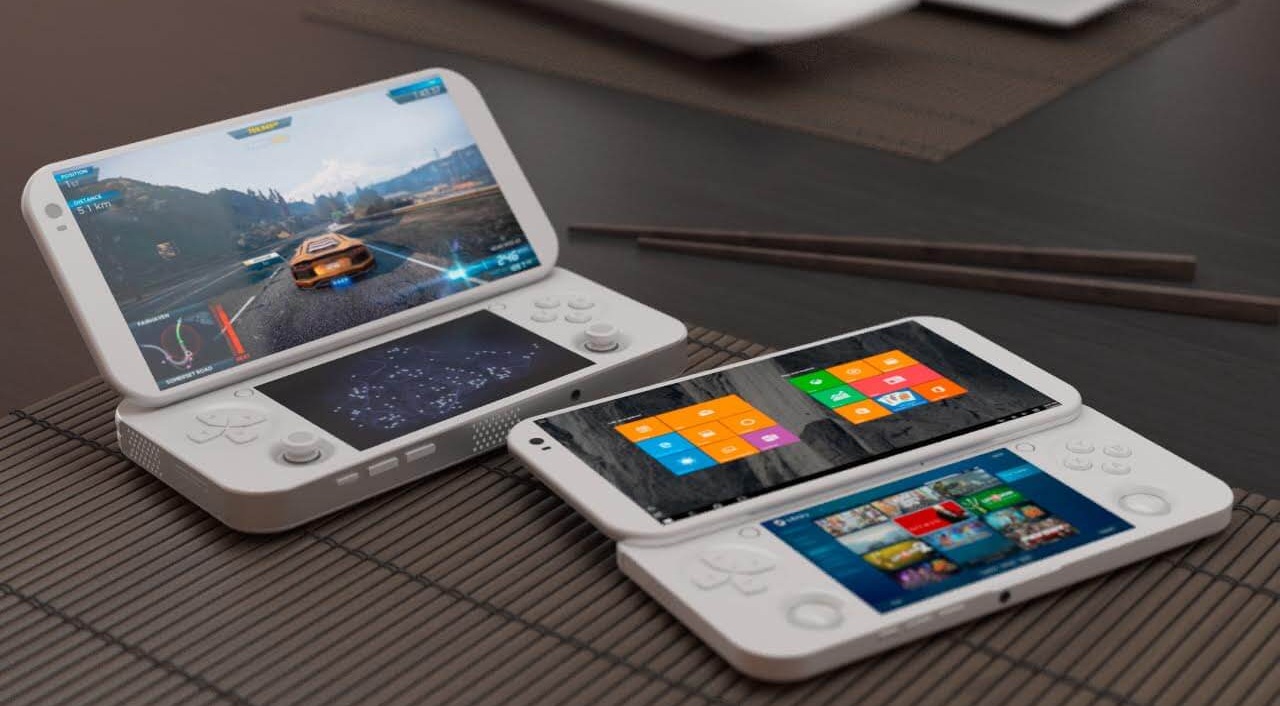 Mobile screens have increased in size and resolution. It's now possible to play games on smartphones that were only available on computers just a few years ago. Grand Theft Auto, Minecraft, Fortnite, and Apex Legends are among the most popular PC and console games ported to mobile platforms.
These breakthroughs cannot fully replace PCs, at least, not yet. The mobile vs PC games battle is meaningless when talking about triple-A games displaying a bigger screen, powerful processors, and better graphics and performance. Games such as World of Warcraft, Endless Legend, Half-Life: Alyx, and Lost Ark have yet to make the jump to mobile porting. This may be because the developer doesn't see the need to port the game or because it simply won't work without the keyboard and mouse control scheme.
The PC gaming industry keeps going mobile, while mobile and console games expand their reach through PCs. This cross-platform approach seems to work well for increasing revenues. This is the case with Grand Theft Auto V. Released for consoles, it was a success until the hype settled down. Once that happened, the game developer released a PC version packed with updates.
Mobile Gaming vs PC Gaming and 4K Technology
One of the latest trends in video games is 4K technology. It allows gamers to have an incredibly vivid experience with the total number of pixels exceeding 8 million. In fact, all the latest monitors and laptops are equipped with 4K-ready displays. Many casual and pro gamers love to use these monitors showing crisper images and more details.
When it comes to the mobile gaming vs PC gaming feud, for graphics and imaging PCs seem to be in a better position. 4K displays have long been the norm for TV, laptops, and PCs. What is more, the latest updates are first adopted and tested via displays with larger dimensions and multiple screen resolutions supported. 4K displays require enormous processing capacity from graphics cards, which can be achieved on PCs but rarely on mobile phones.
One of the first phones to have this feature was the Sony Xperia Z5 Premium. Its battery depleted two times faster when a 4K video was running. To support this technology, a mobile device needs high processing power otherwise there might be uneven screen backlighting due to its inability to handle millions of pixels at a time. Furthermore, mobile phones powered by 4K technology have not become popular yet; mobile gaming development does not include this feature on their roadmap. Simple as that.
Technologies and Software for PC Gamers and Mobile Devices
Advancements made in mobile gaming development drive changes in PCs and consoles. Pokemon Go has made AR and VR technologies incredibly popular. According to DataProt, Sony has sold more than 5 million PlayStation VR headsets. VR headsets for mobile devices are even more sought-after. To date, Samsung has also sold about 5 million Gear VR headsets.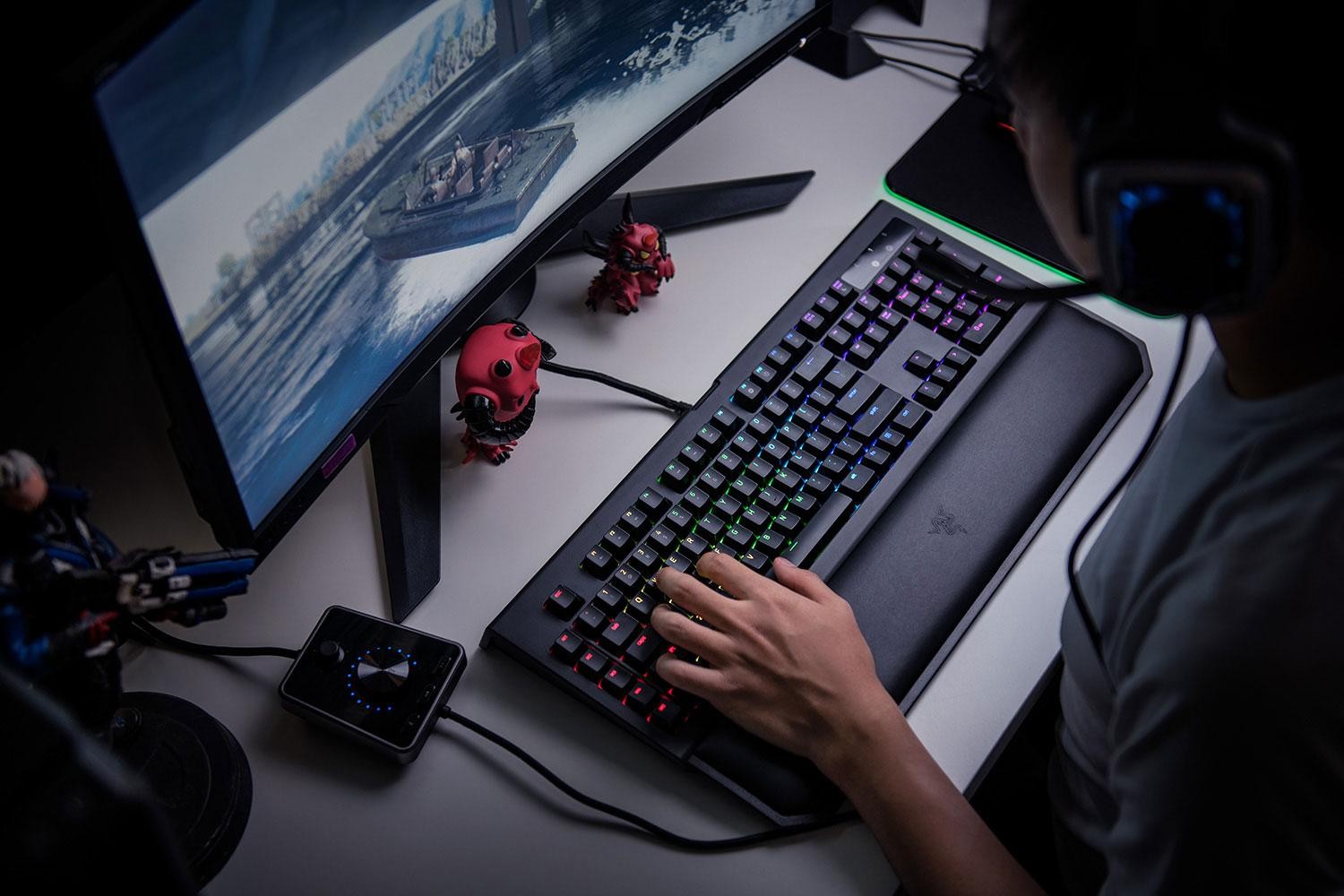 Bold predictions were made by Ubisoft CEO Yves Guillemot that are already coming to fruition. He foresaw cloud gaming servers and the eventual obsolescence of hardware. This boosts AAA games, as any screen with an internet connection can run high-end games.
What awaits us in the gaming industry's future? Employing the latest trends, like 4K and AR/VR, affords opportunity for development on a whole new level. The creation of cross-platform frameworks and apps makes it possible to play PC and console games on our smart-devices.
Outsourcing Companies and Game Development
Indie game development is on the rise as technology advances and makes producing high-tech games easier and less costly. Games coming from small, independent studios are often quite original and captivating and can certainly keep up with some of the bigger industry names.
Thanks to mobile game development outsourcing, the latest indie games produced by small studios or individual programmers have garnered lots of attention and positive feedback from both players and journalists. With the help of software outsourcing companies, anyone with the appropriate knowledge can create and promote gaming apps.
Mobile game development outsourcing companies provide game studios with the needed support at any step of the development process.
What Can We Expect from the Gaming Industry?
More and more game publishers are working with both desktop and mobile technologies. That means we can continue to expect some of our favorite games to land on various mobile platforms.
Many popular console and desktop games have undergone successful mobile porting: Hearthstone, XCOM 2 Collection, Football Manager 2022 Mobile, Journey, League of Legends: Wild Rift, and SteamWorld Quest. This list is growing daily.
Other titles have been released as special mobile versions, refreshes, or games set in the original universes: Grim Fandango Remastered, XCOM: Enemy Unknown, Titan Souls, Raiden Legacy, Minecraft: Pocket Edition, Pokemon GO, and many others.

Modern mobile device tech will continue to advance. The near future promises new opportunities for PC and mobile games and high-performing, quality gaming content no matter what device is used.