There is something so intimate, cozy, and nostalgic about gathering with friends and family around a table to play board games. Nothing beats the connection and laughter that comes from an evening of Pictionary, Risk, or Scrabble. Board games have endured the test of time, but, as the world grows increasingly more digital, creative minds are bringing tech to the board game sector.
When the pandemic hit, many in-person gamers had to find a workaround to continue to pursue their favorite hobbies. Many game makers saw the opportunity for growth and quickly released digital versions of popular games that allowed families to play together without being in the same space. Now, as people have begun to gather again, we are seeing an interest in a hybrid approach to gaming with things like digital tabletops and downloadable ad-ons.
ReportLinker presents the expected growth of the board games market at a CAGR of 13% in 2021-2028 years.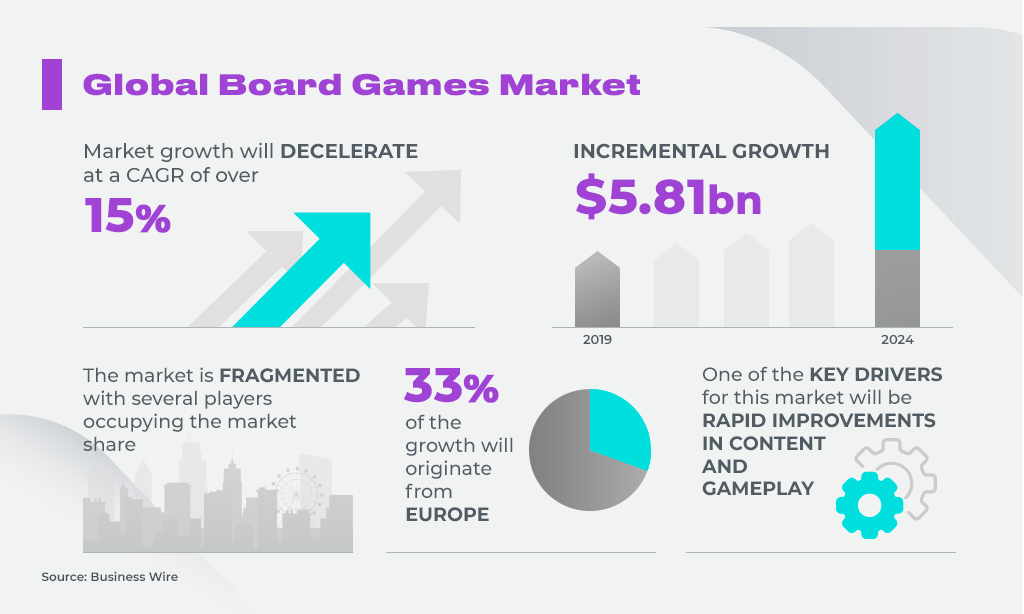 In our blog, you will find information about:
genres of digital board games
specifics of building them
stages of development
how to create a game that will benefit your business