It is no secret that the gaming industry is one of the most profitable and technologically advanced industries today.
With the speedy implementation of blockchain in different spheres of our life, its adoption by the gaming industry was inevitable and is no less significant than the synergy of online tech and gaming more than a decade ago. This technological adoption has already produced riveting results.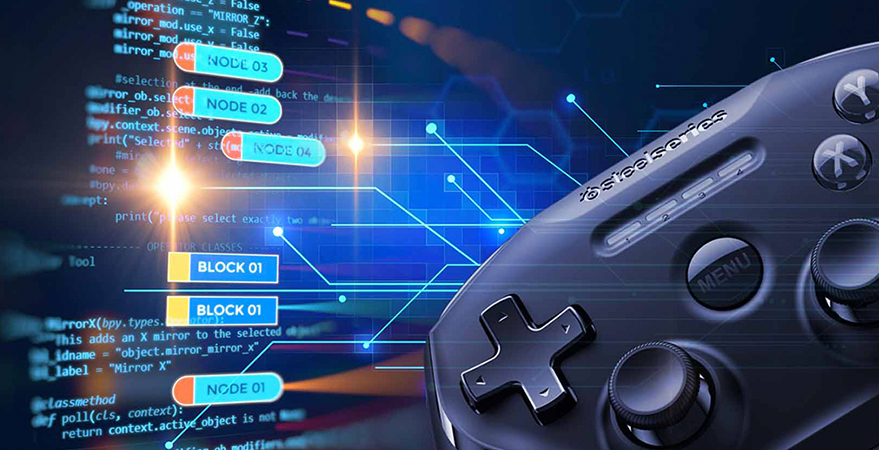 The end of a Monopoly Era
Nowadays, independent game publishers have limited resources to reach their customers and increase profits in comparison to the gaming giants. But, with a decentralized blockchain store platform, small game developers and publishers can get direct financing for the development of future projects and gamers can take part in the creation of new games.
Big companies can dictate the rules for the whole market when they have their own platforms. For example, Facebook actively promotes new virtual experiences for users to be created exclusively for Oculus devices. With this approach, the company can suppress collaborations of game developers and users on other platforms.
While corporate monopoly creates obstacles for game developers, decentralized blockchain platforms may be the best way to overcome them. Blockchain allows developers and gamers to interact directly with each other. These interactions are regulated by smart contracts, not Facebook or Valve policies.
Currently, only one gaming giant, Valve, allows selling loot on the Steam gaming platform. This works with a limited number of games like Counter-Strike, Dota 2, and a few more. All income is held inside the platform without the possibility to cash out the money invested in the gaming items. Additionally, these items don't include NFTs nor do they allow any play-2-earn games.
This will soon change as Epic Games has announced their support for NFTs and play-2-earn games.
In contrast, the blockchain platform allows users to interact with each other outside of the game (e.g., to exchange artefacts from different gaming universes). Moreover, it can use the same blockchain-based cryptocurrency to reward in-game achievements, to purchase upgrades and game extensions, or to buy other games from the online store. Most importantly, blockchain technology makes these actions easy, safe, and free from intermediaries and speculators.
The development of a decentralized blockchain platform blurs the line between games commerce and real eCommerce and creates freedom for both players and independent game developers. The same is true about eSports.
eSports Transparency
Integration of the blockchain smart contracts into popular eSports makes betting on games far more transparent and effective. A standard betting system implies the player's money is placed in the account of the escrow agents. They are directly responsible for prize money distribution, and in most cases, this process is non-transparent.
Contrary to the classical system, using blockchain technology, the players make bets with the help of tokens, and the match results are saved in smart contracts. Thus, the integration of blockchain into the sports betting system minimizes fraud actions and excludes unfair allocation of resources.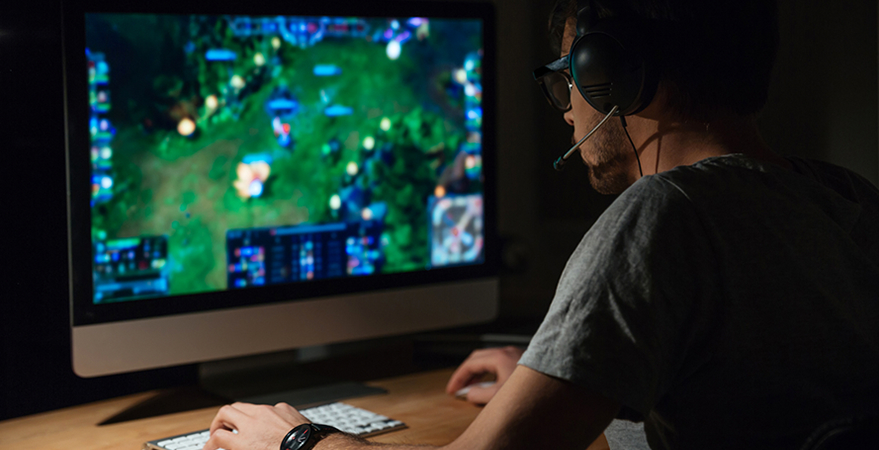 Bottom line, blockchain in the gaming industry is not just about cryptocurrency. It's about fair distribution of resources, better fraud protection policies and growing trust inside the gaming community.
Of course, we have yet to see the full potential of this new level playing field. But one thing is pretty obvious: the game industry is one of the most promising areas for successful integration of blockchain tech.
Reinventing Augmented Reality
With all of this talk about blockchain in eSports and online gaming, you may be asking yourself – how will blockchain integration affect VR/AR technology? Like most tech-based industries, the XR world is already starting to see the vast applications of blockchain technology.
Some companies have already begun to offer blockchain XR solutions. For example, Somnium Space has built a VR world with a blockchain-based economy; there, you can sell NFTs and in-game currency and participate in a wide variety of VR experiences, anything from entertainment to education. GazeCoin has also developed a blockchain-based cryptocurrency system using gaze and eye-tracking.
With blockchain technology, the sky is the limit in virtual gaming. The usage of blockchain in AR applications will no doubt increase gamers' engagement and allows them to earn a tangible reward for their actions.
Summing Things Up
Even though blockchain depends greatly on the cryptocurrency future, the potential benefits for game developers and gamers are worth the investment costs.
Achieving payment transparency, making interactions between gamers and developers more straightforward, gaining freedom with decentralized blockchain platforms, and reducing fraud incidents are just a few advantages we've mentioned.
The fact is, the application of blockchain will help many game businesses stay profitable and grow with time, and for gamers, the safety and security it offers are invaluable.