Bernard Marr, business and strategic performance consultant, AI & big data guru, said: "It's worth following AI evolution and innovation issues in the gaming industry. Because it is the testing ground for the technology that will really influence everyday routine".
It's quite an approach to the game development industry as the platform for testing technologies. It sounds reasonable that to compete and produce revenue in the gaming market, the company should face big data challenges, apply AI-powered solutions, analyze players' game interactions, and follow modern trends in game development.
Collaborating with Innovecs you can benefit from creating the game on your time and budget with good quality, from game development consulting or cost-efficient game-porting. Here is our VP of Gaming & Entertainment, Doug Dyer, shares his vision of game development industry 2020.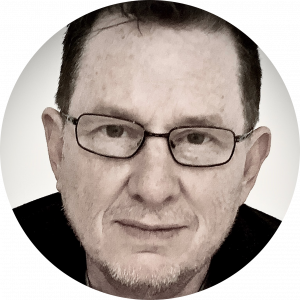 Doug, what are the challenges you might face while developing a game?
There are many potential problems and hurdles in game development: everything from poor design, not knowing when the game is complete (feature-creep) to art/graphics issues, usability and user interface.
There's a huge number of ways to get it wrong, only a few ways to get it right, so having experienced people, who have done it many times in the past is very important. Here Innovecs talented and experienced team of developers is especially valuable.
Among the other game development challenges, we need to tackle can be the following ones:
users' security;
finding efficient monetization policy;
avoiding saturation with ideas and features;
user retention (getting your players coming back and play the game more than once).
Considering these issues Innovecs is ready to propose its own advanced technological solutions, create mobile games, Unity game builders, VR games and perform iMessage to gain the hearts of your target audience.
What are the models used to make money in the gaming business?
The following business models exist for the app and game developers: premium (charge for a game is the basic feature, model is mostly used by famous brand names like Angry Birds or Doodle Jump), freemium (game for free, a money-making model is based via in-app purchases, IAP), ad-supported (in-game advertising is included), and hybrid.
Freemium or Free to Play (F2P) is the most common right now. Free games with in-app purchases which enhance the experience, provide more features, change the look of your character, and so on.
Of course in iGaming (casino games) there is the betting mechanic, which is also true in skill-gaming as well. Innovecs has got virtual reality casinos, slots and sports betting products in its portfolio, where this money-making mechanism is applied.
What are Innovecs strengths in game development?
First and foremost we follow the trends, take part in international conferences to network, exchange the experience, and learn more about the gaming market nowadays. We are well aware of such modern market trends as blockchain technology integration (it enables players to trade in-game virtual assets and allows peer-to-peer transactions), freemium model popularity (it enhances players to spend real money for purchasing game commodities).
Innovecs is especially strong in the programming/engineering side of game development. Our company has developed clients, servers, and entire platforms for gaming companies.
Mobile development is a major strength as we are working with certain languages/engines such as HTML5 and Unity.
Art is a major strength as well with all levels of graphic designers and artists to create concepts through production art. Concept art is especially for video games because it eases the exploration of the aesthetic characters' nature without relying heavily on the code or 3D animations. But in every project, we do consider what's the best solution for meeting the clients' objectives and demands.
Speaking about strong Innovecs expertise we can't but mention QA. Quality assurance for the games designed is always about precise finding inconsistencies, bugs in the soft itself or in-game experience. According to the standards it involves documenting, reporting, and reviewing the bugs until they are removed.
All the above-mentioned strengths are proven by numerous projects performed by the company in more than 12 countries we work with more than 50 satisfied clients.
What are Innovecs plans for game development market capturing in 2020?
We plan to be very proactive in the events this year (assuming we can't travel due to current health concerns), but also major outreach via LinkedIn and other social media platforms.
A wide range of game development conferences are attended by Innovecs representatives to learn new trends, network, take part in debates, and share field knowledge with the professionals worldwide.
It's clear that gaming industry growth is driven by new powerful gaming-capable devices appearing on the market and a total rise in the number of time users spend playing. So, we are ready for new challenges and issuing big data-, VR/AR, AI-powered solutions on the clients' demand.
Summing up, it's worth mentioning that you can contact Innovecs any time it's necessary to outsource game development, enlarge your team with skilled developers or design numerous games on short notice (we develop a framework based on the inheritance principle, which will ease the development of mechanically the same games after product initial launch).
In the portfolio, you can experience our artworks, 2D, casino art, UI/UX, learn more about the games developed and try playing.